Stone Temple Pilots first met Chester Bennington when they and Linkin Park shared the bill as headliners for the 2001 Family Values Tour. As a fan of STP throughout his childhood, Chester was thrilled when he was asked to join the band on stage to sing STP classics like "Wonderful" and "Dead and Bloated" at various points during the tour. The bands went their separate ways after the tour ended but Chester and the members of STP stayed in touch over the years.

When STP decided to part ways with their long-time lead singer Scott Weiland in February of 2013, Chester was an obvious choice for the vacant position due to his familiarity with the band's remaining members and STP's musical catalog. The band approached Chester with an offer to join the band, to which he immediately agreed. This secret union, known by only a small circle of friends and family, was made public with a surprise performance at the 2013 KROQ Weenie Roast concert in Los Angeles, California. A studio version of a new STP song featuring Chester, "Out of Time", was simultaneously released online.

Soon after, the band officially changed their name to "Stone Temple Pilots with Chester Bennington" and announced plans for a studio EP and accompanying tour. A 5-track EP, High Rise, was released October 8th, 2013. While the band and Chester have a mutual understanding that Linkin Park is Chester's first priority, STPCB plans to release new music in the future depending upon Chester's availability.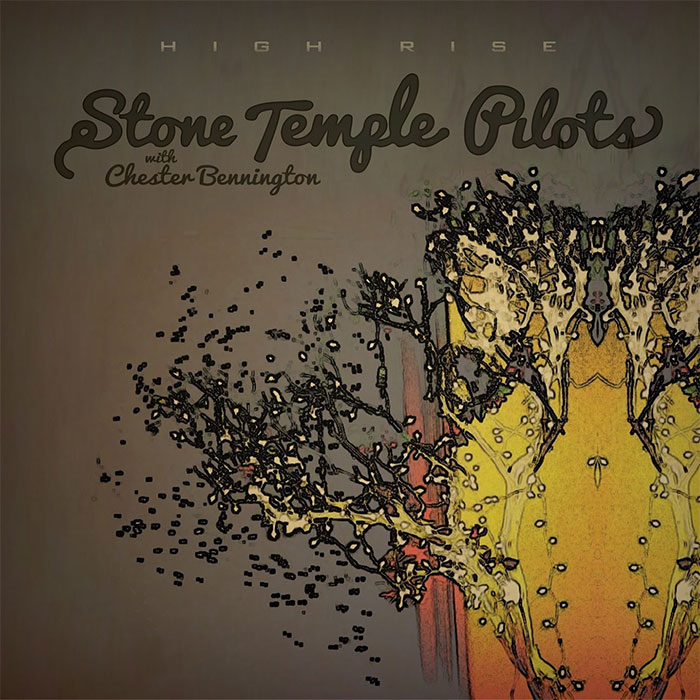 | | |
| --- | --- |
| 01. Out of Time | |
| 02. Black Heart | |
| 03. Same On the Inside | |
| 04. Cry Cry | |
| 05. Tomorrow | |

Single

Lyrics

Tabs

Video
Record Label: Play Pen, LLC
Release Date: October 8, 2013
Produced by Stone Temple Pilots
Formats: CD, Digital Download
Length: 16:26