Breaking The Habit is the final single to be released from the album Meteora. The track received great success being the bands fifth consecutive single from the album Meteora to reach #1 on the Billboard Modern Rock Tracks. It also reached #1 on the Billboard Mainstream Rock Tracks, #20 on the Billboard Hot 100 and #39 on the UK Singles Chart.

The song, written by Mike Shinoda is based on a friends drug addiction and was originally meant to be an instrumental track. This version of the song was later released on the LPU 9.0 CD under the working title, Drawing.

The music video for Breaking the Habit was directed by Joe Hahn and featured animation supervised by Kazuto Nakazawa, who had previously directed the animated segment of Quentin Tarantino's Kill Bill Vol. 1. To draw the band accurately, live footage was first recorded of the band and then rotoscoped [an animation technique in which animators trace over live-action film movement] to capture each band member's signature movements and styles.

A second music video, entitled "Breaking the Habit (5.28.04 3:37 PM)"; featuring the band in their practice studio, was directed by Kimo Proudfoot and can be found on the Breaking the Habit DVD.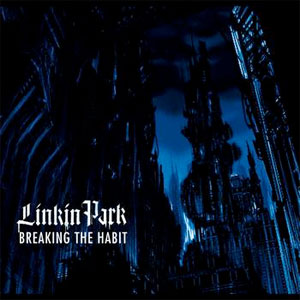 Record Label: Warner Bros.
Release Date: June 13, 2004
Produced by Don Gilmore, Linkin Park
Formats: CD
Length: 3:16