+Monthly Mix-Up Official Rules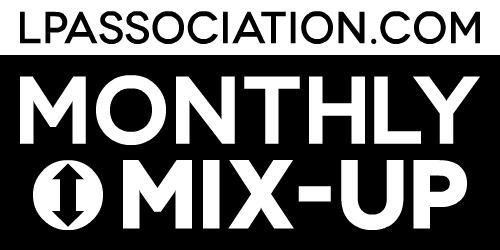 In order to make the contest more interesting and more challenging for those who enter, every month we will be posting a theme that all entrants are required to abide by to be considered for feature on the site. There will be no limitations on key, BPM or length (so go ahead and make a 10 minute entry!), but each submission MUST adhere to the genre (or genres) provided by us to be eligible for the competition.
Users must submit their entry as a reply to the announcement thread, and may use SoundCloud or YouTube to host their works. All SoundCloud submissions must feature THIS GRAPHIC as the album art, and likewise all YouTube videos must contain the aforementioned graphic in some format with the words "LPASSOCIATION.COM Monthly Mix-Up Entry:" appearing somewhere within the video/soundcloud upload title. This is done to help spread word about the monthly competitions so that more submissions can be made possible.
[Note: Including the above graphic in your submission (as either soundcloud album art, or somewhere in your youtube video) is a requirement. Failure to do so will make your entry unable to be considered in the competition. ALSO IF YOU USE SOUNDCLOUD, PLEASE ENABLE DOWNLOADS OF YOUR TRACK AS WELL AS EMBEDDING.]
ALSO ALL ENTRIES MUST BE COMPLETELY ORIGINAL, AND MAY NOT CONTAIN BACKGROUND MUSIC FROM ANOTHER ARTIST. THIS IS YOUR OWN WORK, APART FROM THE LINKIN PARK TRACKS.
To keep in good standing with Warner Bros Records, The Linkin Park Association will NOT be providing links to legit instrumentals/multitracks at this time (due to licensing/copyright restrictions), so it is the sole responsibility of the entrants to obtain the files needed to create their entries. It is possible (and very easy) to find these tracks via a search in Google, however; to protect ourselves we will not be hosting these files until we one day hopefully receive permission from Warner Brothers to do so.